Being a member of ONTD bore more unexpected fruit than excellent gifs! Welcoming

jomadge
and

ember_top_hat20
to my little slice of the internet machine, do find a comfy chair and make yourselves at home :)
WEIRD DREAM TUESDAY: Very odd dream in which I was Sherlock Holmes, only I (he) lived in my (and in my actual) house and took clients in modern time, while they were still dressed in Victorian fashion O__o Also, for some reason, I was in drag, unrecognizable as Holmes but for the fact that I was taking a case (and that twisted dream logic that makes things fact no matter how bizarre and contradictory), and I looked like Christina Aguilara. Yeah, I don't even know. I DON'T LISTEN TO CHRISTINA AGUILARA. My brain is a very strange place...
As of today, I have two finals out of the way! :D I already have my final grade for music theory: B- only because I couldn't do a concert report assignment on account of my being a broke ass girl at the time it was due (before my tax return got back, FUUUUUU). But I aced both finals (don't have the result for the maths one yet, but I feel it in mah bones) so yeah, I'm feeling pretty pimptastic right now :)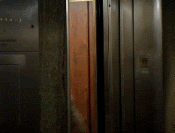 DEAL WITH IT
Grandma loved last night's House :| She came downstairs this morning squeeing about how ~*HOUSE AND CUDDY ADMITTED THEIR LOVE FOR EACH OTHER*~ and then I died a little more on the inside.
Oh Amaretto bender, why could you not dull the pain!? *melodramatic sigh* I'll just think of the season ender as a comedy, because hysterical laughter is better than utter loss of faith in writers as a whole (because really, if such great writers can fall this far? I fear for the species.)